SUMMER IS HERE!:) I can't help but love this season because the weather allows me to wear fun skirts, sandals and dresses! But most of all, I love the makeup trends for this season! I know... Maybe you think wearing makeup in this
intense heat
is very uncomfortable. And when you wear makeup these days, you may just see yourself in the mirror with a melting face. We definitely don't want that! So here are some tips for the hottest makeup trends this summer.
1. PRIMER - I never leave the house without primer when I wear makeup! If you want your makeup last the whole day, primer will be your best friend. It helps smoothen your skin for makeup application, keeps oil at bay and neutralizes skin color. For combination/oily-skinned ladies, I recommend wearing a mattifying primer over your moisturizer and top it with your foundation. For dry/normal skinned ladies, you can wear a moisturizing primer after putting on moisturizer as well. And for the girls who love to wear eye shadow, an eye shadow primer is a must! It prevents your eye shadow from creasing and it intensifies the color of your eye shadow.
Some of the best primers on the market are the Smashbox Photofinish Foundation Primer, MAC's Prep+Prime Face Protect, L'Oreal Studio Secrets Secret No. 1 Magic Perfecting Base (phew!), Laura Mercier Oil-Free Foundation Primer and Make Up Forever HD Microperfecting Primer. And for the eyes, you can try Urban Decay's Primer Potion (my personal favorite), Too-Faced Shadow Insurance, E.L.F. Eyeshadow Primer, Benefit Lemon Aid, MAC Paintpots and Art Deco Eyeshadow Base.
2. SPF, SPF, SPF! - Oh, and did I say, SPF?? :) Wearing makeup with SPF (or Sun Protection Factor) is a must this season. Foundation, BB Creams, Tinted Moisturizers with SPF of 15 and up should be worn. You can try Etude House's BB and CC Creams, Laura Mercier Tinted Moisturizer SPF 20, and basically other foundations with SPF. But we are not limited to just foundations and creams, you can opt to wear lipsticks, lip balms, blushers and other makeup with SPF. Right now, there are also moisturizers that have SPF in it like Nivea and Celeteque. I cannot stress enough how important it is now to protect your skin from the scorching heat of the sun, and its UVA/B rays, but nothing beats early prevention from sun spots, skin cancer, discoloration and the like. It may seem tedious, but your skin will thank you for it. So think twice before you spend your money on makeup or other beauty products! (I think I just said SPF ten times in 2 mins. Haha!)
3. COLORED EYES - A pop of color on your eyes is quite on trend this summer! Blues, pinks, oranges and greens are colors that you would see on makeup stalls. Try sporting a cute summer look with colored liner on your top or bottom lashlines. Be sure to wear e/s primer before you do it!
4. BRIGHT LIPS - Aside from eyes, your lips can make a statement. This season, neon colors are everywhere! But for a more wearable look, you can try lip colors with red and orange hues. And at night, go for a deeper red color. Fair-skinned girls can wear hot pink, red with blue undertones and oranges. For morena gals, the most flattering summer lip colors are red-oranges, pinky-browns and fire engine reds. Finally, for a true-to-color lipstick color, apply a thin layer of lip primer (or concealer/foundation) first and then apply lipstick normally. Use a lip brush for precision and top it off with a gloss to add dimension if you wish! :)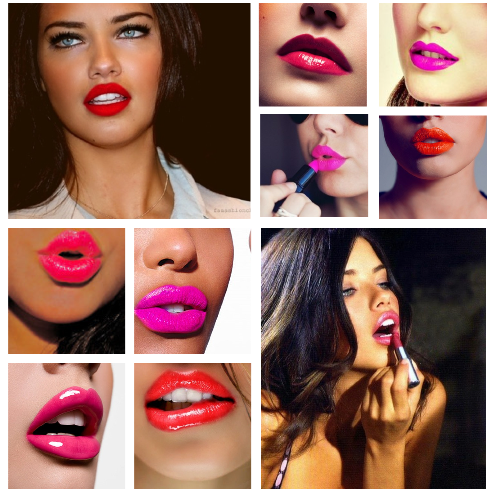 5. BRONZE IT UP - Achieving a sun-kissed glow during summer is what some of us aim for! With an angled contour or blush brush, use a matte bronzer on the parts where the sun would usually hit your face. Dust it on the following: temples, hollows of your cheeks and your jawline to sculpt the features of your face. For shimmery bronzers, you can apply it on the bridge of your nose, chin, forehead and on ton op cheekbones as a highlight for a lovely glow. You can even emphasize your cleavage by putting shimmer just on top and between your twins! (Celebrities love doing this!! :) ) Affordable bronzers can be bought at Etude House and Wet n' Wild and E.L.F. stalls in SM malls.
So there you have it! I hope these simple tips can help you wear your summer makeup in a breeze. Remember to always cleanse your face well and remove any traces of makeup before you sleep! Have a fabulous summer ahead! <3